Congratulations on completing your training! We hope that you found it informative and engaging.
After receiving your certificate, you may have questions about accessing it, date format, name corrections, and CEUs. This article covers these topics for your convenience, so you have all the information you need.
Table of contents:
---
Accessing Your Certificates
To access your certificates, follow the listed steps, demonstrated in the Loom video below:
Click here to log in to your Learn Worlds account.
Click "Visit profile".
Click the PDF icon next to the certificate you would like to open, and a PDF download will automatically start:

---
Certificate Data
Below is a preview of a sample certificate: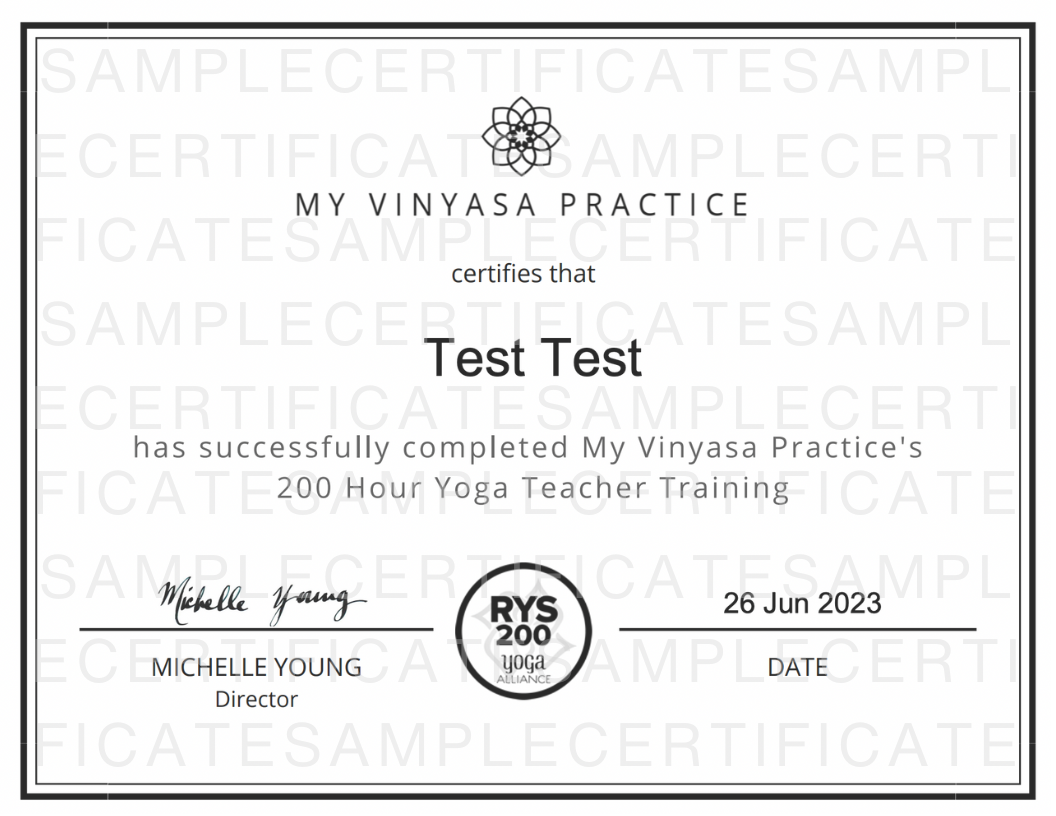 On your certificate, you will see the following information:
Your name as reflected in your LearnWorlds account.
Course you have received certification for.
The Yoga Alliance RYS (Registered Yoga seal).
Date of certification (listed in international date format DD/MM/YYYY).
The number of CEUs (if applicable) will be listed underneath the course name, along with the YACEP seal.
---
Amending Your Name
The name printed on your certificate will reflect your name as listed in your LearnWorlds account.
If you need your name changed on an already issued certificate, please first update the name in your LearnWorlds account and then reach out to Peer Support with your request. Your name will be as it is reflected in your Learnworlds account.
If you need help with changing your name, click here.
---
Users may contact MVP's Support for further assistance via the YogiBot widget in the bottom right corner.